What is Wellness Technology?
Wellness technology provides organizations with the infrastructure to efficiently identify the health risk levels of employees so organizations can develop and deliver wellness programs to help motivate, engage and incent employees (and their dependents) in a variety of healthy behaviors.
Good technology will also help you evaluate the performance of these programs and measure ROI too.
Wellness technology is a broad term that describes wellness software, tools and systems that may also be referred to as: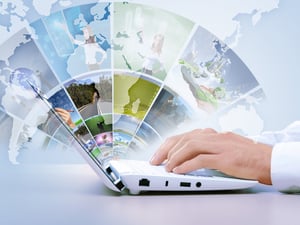 Wellness management system

Wellness portal

Wellness software

Wellness system

Wellness platform

Population health management solution

Health engagement platform

Employee engagement (oftentimes wellness programs are a component of formal employee engagement strategies)
Or any variation of the above with interchangeable reference to: well-being, workplace wellness, corporate wellness, employee wellness, etc.
One important factor to understand is the difference between a wellness software application vs a wellness platform as this will help you identify what type of tool you really need to manage your programs for today and in the future.
Be aware that some wellness technology may focus exclusively on specific components or programs (e.g. only health coaching or health assessments or challenges) vs. everything all-in-one.
In addition, vendors with their core business of wellness technology (vs. providing wellness programs AND developing technology) have their pulse on the industry and are constantly evolving their platform to incorporate feedback from all customers needs and wants to help 'future proof' your technology AND your business.
Why Use It?
There are many moving parts to employee wellness programs which can become difficult to manage – not to mention the ability to effectively track and evaluate participation and the results/ROI of these programs.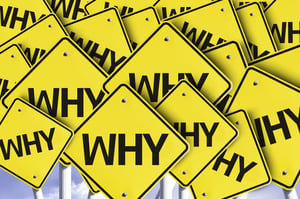 Whether you are an employer providing wellness programs to your own organization or a wellness provider that develops, delivers and promotes wellness initiatives to employer clients, there is a lot to administer. Programs are growing in variety and complexity and may include (but not limited to) challenges, health assessments and biometrics tracking, coaching programs, educational/health content, financial wellness, activity/device tracking, incentives and beyond!
The more complex your wellness programs, the sooner you'll likely need wellness management software so you aren't spending your day doing administrative tasks and can better use your time on planning and implementing other strategies to improve employee health.
Wellness professionals want to continue to add value to their organizations and earn a reputation for 'getting results'. It's hard to get to that point of being viewed and valued as a strategic advisor if you are in the weeds of administrative chaos. This is one of the main reasons why you use wellness technology to power your programs – to prove you are a rockstar wellness expert NOT an administrative worker-bee!
Who Uses It?
Typically, the following organizations use wellness technology:
Corporate Wellness Companies
Companies that specialize exclusively in providing corporate wellness programs to employer organizations are very common in the United States. These companies typically tailor and re-brand wellness portals to align with each client's unique needs and act as value-added re-sellers of the technology. Technology is a fundamental part of a wellness company's business as it enables them to do what they do best – offer wellness programs and services to their clients and measure the results of their programs.
Medium to large-sized corporate employers
Some smaller employers do too; however, it all depends on budget and program sophistication. If you are a small employer with <100 employees, you typically don't have an in-house wellness expert dedicated or a multi-faceted wellness offering (e.g. only offers activity challenges or occasional workshops). Smaller employers who need support will typically work with corporate wellness providers who can help to implement an appropriate program. Usually, the larger the employer, the more robust the wellness programs and the more 'moving parts' to manage and administer.
Insurers and their wellness divisions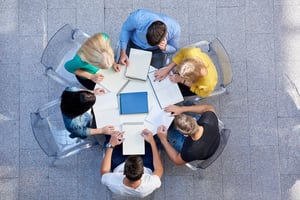 Insurers are increasingly expanding their services beyond just typical insurance products and are now offering wellness programs to their corporate client's workforces. Employers are looking for ways to reduce employee health concerns and ultimately save on health premiums, so leading insurers are offering wellness programs as a value-add service to customers while gaining a competitive advantage.
Health Coaching Companies
Similar to corporate wellness companies, employee health coaching companies specialize in delivering their health coaching services to employees (and their dependents). Oftentimes, health coaching is conducted online so wellness platforms provide the infrastructure for these coaches to deliver their services. For example, CoreHealth's platform offers video coaching so coaches and employees can 'meet' online and have an engaging and personalized discussion without the expense or inconvenience of leaving the office or home. Plus, many health coaching companies are also expanding their services to include a variety of additional wellness programs and need technology to support them with this.
EAP Providers
Employee Assistance Program (aka EAP) providers are an invaluable resource to support overall health and well-being. EAPs provide a variety of programs, services and support (e.g. counselling and beyond) to employees and their families to assist them with personal problems and/or work-related problems that may impact their job performance, health, mental and emotional well-being. Since EAP providers offers such a variety of programs, they need a sophisticated technical infrastructure to help them develop and deliver their services.
Group Benefits Brokers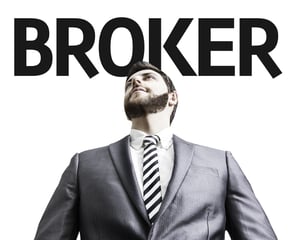 Benefits brokers are often the first-point of contact for employers seeking guidance on overall employee health and wellbeing typically in the form of health insurance and retirement programs. Benefits brokers are trusted advisors whose primary priority is servicing the needs of their clients but in recent years, employer needs have gone well beyond just insurance. Nowadays, many brokers also offer workplace wellness programs and depend on wellness management software to power them.
For brokers who are not yet offering corporate wellness services, but are considering doing so, this Worksite Wellness 101 Wellness Guide for Benefits Brokers blog provides helpful insight. Learn how your brokerage firm can guide and support clients with effective corporate wellness programs. Gain a competitive advantage, share the value of wellness, and decide how you can best help clients achieve high ROI – even if you don't know where to begin. While wellness technology may not be top of mind at the start, it will quickly become a need once you start managing multiple programs for clients (unless you decide to partner with a third-party wellness company to deliver them instead).
Human Resources consulting firms
It's common for large HR consulting firms (like AON and Mercer) to offer wellness programs to clients as a value-add service. However, it's becoming more commonplace for small and medium-sized HR consulting firms to do so too. As with all the organizations noted above, the more clients you work with, the need for wellness technology grows.
Health Systems
In recent years, businesses are asking for more preventative health programs for their employees and are looking to their local health community for help. There has been a significant interest by health systems looking to expand their health and wellness programs beyond their own workforce and health facilities to include local business. As a result, health systems need wellness technology to power their in-house employee wellness programs AND the wellness programs they deliver to corporate clients. For Community Health Systems starting out, download this checklist: Get Started Providing Employee Wellness Programs to Local Business.
Essentially, whether you are delivering programs to your own workforce or to those of a client, effective wellness management is a must and so is technology to help you with it.
When Should I Buy It?
There is no hard and fast rule for when it's time to buy technology; however, here are some considerations below:
Current Technology Isn't Meeting Needs

– if you are already using a technology, then you may be wondering if it's time for a change. The 10 Signs It's Time to Switch Your Wellness Portal is a great resource and highlights some key considerations. Sometimes your technology just feels out of date, doesn't offer an engaging user experience (on desktop or device) or is limited with features and/or device integrations.
Administration Time

– if it feels like a large part of your day is doing administrative tasks (e.g. registering employees in programs, manual communication, managing details on a spreadsheet, manual follow-up to make sure employees are completing their health assessments, etc.).
Low Engagement

– if you are constantly sending emails that people ignore and are asking users to manually track results, people get discouraged. Most participants want to have some control over the process to track their own information (or automatically via a wearable) and many want to engage with their peers as they progress through their wellness journey. With the explosion of social networking in recent years, participants want to share their stories, seek support from a buddy or simply post a photo of the fun they are having getting healthy – all of which can't easily be done without technology.
Employee Health is a Corporate Priority

– it's well known that leadership support can make or break the success of wellness programs. If leadership makes employee health and well-being a corporate priority, then the buy-in to invest in effective management of programs will be a far easier sell. Know how to sell wellness to c-suite to gain their support to get started.
Population Size is Growing

– whether you are responsible for wellness programs at your own employer or if you are managing programs for multiple clients, size matters. The bigger the participating population, the harder it is keeping track of everything. It may simply become impossible to effectively do so without the help of technology.
Headache Factor

– this is also explained in the ROI of Wellness Technology

later in this document but essentially, if your day is full of roadblocks and headaches, it may be a sign it's time for technology.
Missed Opportunities

– if you have some great ideas you want to implement but can't because it's too tedious or time consuming, it's a sign. As a program provider, missed opportunities equals missed revenue which won't help you grow as a company. With all the competition in the wellness marketplace, you need to be able to differentiate and innovate – technology can help.
You may be experiencing all, some or none of these but they are all indicators of potential readiness.
Where Can I Buy It?
With a quick google search, you can find numerous wellness technology vendors. But, to make the process even easier for you, this list of 9 Sites to Help Corporate Wellness Companies Find a New Wellness Portal can help you with your research.
Plus, many organizations aren't aware that there ARE different types of technology providers. As the wellness industry and related technology continues to evolve, there has been an increase in new technology options which is great for those shopping for new software; however, it can be confusing to navigate the market. Understand the Two Types of Wellness Technology Providers to better understand the differences as you prepare to find the perfect technology vendor.
In addition to google, it's good to ask around – colleagues in the wellness space can be a wealth of knowledge and a great source for honest feedback.
Should I Build or Buy Wellness Technology?
Years ago, when there were limited technology options available, it was common for companies to develop their own software, but things have changed and it's not the norm anymore. But, the question still arises and since technology can be a key competitive advantage for any wellness company, it's important do your due diligence.
Read the blog Should You Build or Buy Wellness Technology and download our white paper to help you decide if you should build your own wellness technology, buy a market-ready solution or outsource. Of course, the decision is yours; however, good technology vendors have likely invested years of development and have learned some important lessons along the way. It would be unfortunate to invest in developing in-house to only discover it cost way more time, money and energy than if you partnered with a proven technology vendor. One of our partners learned a tough lesson about building their own software.
Technology, in general, is constantly changing and evolving and wellness technology is no different. Technology vendors that are leading the way in innovation are consistently releasing new features and functionality to improve the administration and user experience. Every platform will have their strengths and weaknesses but there are 10 essential components of a wellness platform that are important to consider when you're evaluating vendors.
Some platforms just focus on specific areas such as health coaching or content management but an all-in-one platform that brings all wellness components into one place should consist of the following features and functionality.
Wellness & Activity Challenges
Wellness and activity challenges are a great way to encourage healthy living amongst your employees and are a common entry point for organizations just beginning to offer a wellness program. Challenges can take many forms and cover many topics including physical activity, nutrition, weight management, sleep or financial wellness for example.
Because of their popularity most platform vendors will have out-of-the box challenges templates that can be used as-is.
Platforms with advanced flexibility such as CoreHealth, provide the option for customers to change out-of-the box challenges or enable you to create your own customized challenges.
There are four common types of challenges (but not all technology offers all types):
Personal Challenges – participants follow a specific journey through activities or education and track their progress (with or without associated incentive points).
Buddy Challenges – participants can initiate and 'challenge' a buddy to a simple step-based or action-based challenge.
Team Challenges – numerous users can participate in a team and compete against other teams (e.g. department vs. department, location vs. location, etc.). Team challenges are a great way to promote comradery, create a support network while getting healthy. Plus, it's always entertaining to watch teams in the workplace encourage each other and poke a little fun at each other in the name of some healthy competition.
Individual Challenges – these challenges allow participants to sign up for a friendly competition on their own or join and participate against other users.
Challenge Engagement
In addition to following best practices for wellness challenges, wellness technology can drive challenge engagement through a variety of methods including:
Being able to leverage some or all of these in your challenges will help to boost engagement. Challenges have to be easy and fun.
Communication & Engagement
Employers that effectively use engagement strategies and tailored communications can drive higher wellness engagement rates. When communications appeal to an employee's unique intrinsic motivations it helps them to understand the personal benefits of participating in a wellness program. In order to appeal to an individual employee, it's vital that they can be easily reached and that communication methods can be customized.
A wellness platform should be equipped with a wide variety of communication capabilities such as: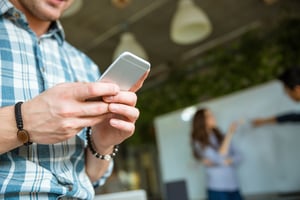 Mobile – with so many people attached to technology today, it's critical that the platform is mobile responsive and accessible via an app.
SMS/Text – communicating through text/SMS is another great way to make programs accessible to all users and to keep them engaged. Through text, you can remind a participant to log their activity, send an automated text to a health coach when a participant schedules an appointment. Just remember that an additional cost may apply!
Email

– tried and true, email is an essential method of communication. Tools that allow emails to be sent to an individual and/or bulk email is an efficient method of getting the word out. In the case of coaching, a secure email mechanism is key.
Message boards

– message boards are a forum-style communication that makes it fun for users to interact with each other in a community setting to provide motivation and encouragement. Ideally, message boards can be assigned company-wide, by activity challenge, by team or special interest groups.
Social networking

– integrations with social networks such as Facebook can allow employees to share achievements and encourage others. There are pros and cons to social media and employee wellness but it's important to note that social support is one of the key determinants of health.
Gamification

–

ga

mification provides a fun, interactive, and engaging user experience. Videos, imagery and colors all contribute to the look and feel of a platform. A unique gamification experience can work well with the gamut of well-being topics and activities and can play a large role in holding the interest of a user. Platforms that do it right often play with the imagination using virtual treasure hunts, wellness badges and adventures to keep the user experience fun.
When it comes to communication, it's important to communicate regularly (but not so often that users tune out) and using a variety of methods.
Health Content & Resources
An essential component of health and wellness programs is education. If participants are better informed about the why and how they should improve their health, they will have the tools to make better informed decisions and positive changes.
In terms of technology, delivering health content/articles and resources typically is accomplished in one of the following ways:
Out-of-the-Box Content
Most technology vendors provide some sort of content out-of-the-box which could include simple health tips through to comprehensive articles and resources. This out-of-the-box content may be developed by the vendor's in-house writers, via a third-party writer or a third-party content provider (e.g. Krames, American Institute of Preventative Medicine or another vendor).
In-House Content Development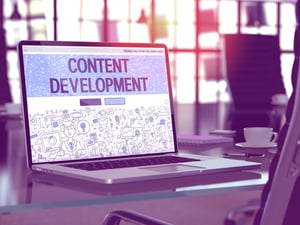 If you want to deliver content that is highly specific to your audience (e.g. Christian, disabled persons, common health issues for office or manufacturing workers, etc.) you may wish to develop your own content in-house that is highly relevant. If this is important to you, then it's important to work with a technology vendor that enables you to develop and deliver your own content to participants – not all vendors offer this.
Third-Party Content Provider
If you don't have the internal resources or desire to produce content in-house, you can work with a third-party content provider. Depending on the technology vendor, they may have select content providers you need to work with (usually because they have an established integration) or they may give you the flexibility to use a preferred provider of your choice. If you go this route, then it's essential that this content can be seamlessly accessible via the technology to provide a better end-user experience.
This option provides excellent flexibility as you can work with a content provider that is most suitable for your audience; especially if it's a priority to deliver micro-targeted content very specific to a health risk or topic of interest. One vendor that does this well is HealthFeed – they deliver contextually specific, targeted and member-specific educational and health content with detailed analytics.
Health Assessments & Biometrics
The importance of identifying at-risk employees early can't be overstated. Health assessments present a huge opportunity to equip the employees who need it most with actionable information for improving their health. This ultimately helps employers achieve reduced healthcare costs and a greater ROI from their wellness program.
Wellness platforms offer toolsets that allow site administrators to schedule one-on-one events such as biometric screenings or health assessments. With the ability to control, plan and schedule site administrators can:
Enable users to book appointments and receive pre-appointment reminders

Schedule appointments in advance and have them appear in user calendars

Send appointment reminder alerts through email, direct messaging or push-alerts/text

Create and assign schedules via location and/or risk for specified time periods
Health Assessments
A top-notch health assessment uses a scientific, evidence-based approach to gain a deeper understanding into an employee's health status, level of risk and readiness to change. There are many different types of health assessments in the market but this list of 9 Top Health Assessment Resources can help provide some good options.
Although flexible wellness technology allows you to create, modify and distribute any type of health assessment or questionnaire the three most common types of health assessments are:
1. Health Assessment and Lifestyle Questions: based on biometrics (blood pressure, cholesterol, glucose, triglycerides, weight, HDL, LDL, total cholesterol, height, body fat and BMI) and on lifestyle (nutrition, physical activity, sleep, tobacco and alcohol use).
2. Mental Health and Emotional Questions: based on stress coping, relaxation, resilience, energy to spare, thinking clearly, feeling good about myself, relationships and family, career, social, confidence, interest in new things, cheerful outlook and depression screening.
3. Paper-based Questions: some platforms will also include the option to manually enter a paper-based questionnaire or import it into the platform via a third-party tool.
A common requirement is for health appraisals to be NCQA-certified. such as Pro-Change's health assessment. The National Committee for Quality Assurance is a private, not-for-profit organization dedicated to improving health care quality. Organizations incorporating the NCQA seal into advertising and marketing materials must first pass a rigorous, comprehensive review and must annually report on their performance. CoreHealth's Integrated Marketplace partner Pro-Change has an NCQA-certified health assessment.
Biometrics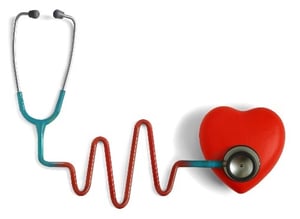 Data gathered from biometric testing can be crucial for creating results-oriented wellness programs and have become a staple in corporate wellness programs. Knowing the pros and cons of biometric screenings can help you benefit the most from the process. Wellness platforms that support biometrics will include the scheduling and storing of any type of biometric data from a variety of sources including:
Activity (active minutes, average heart rate, resting heart rate etc.)

Sleep (sleep duration, awake times, restless times)

Blood (blood pressure, blood glucose and blood lipids)

Weight (weight, body-fat percentage, BMI and waist circumference)

File-feed capabilities
Platforms that include file-feed capabilities can receive large file-feeds from other vendors in the event that a third-party vendor is facilitating a biometric screening event and is unable to directly plug data into the platform as the event is going on.
Health & Wellness Coaching
One of the most effective wellness programs is health and wellness coaching which are typically delivered in-person, virtually or self-directed.
Tools for Health Coaches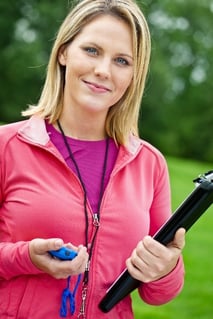 For health coaches to effectively implement their wellness strategies they must have the right tools. A robust wellness platform will typically include tools and functionality to support coaching programs throughout their entire lifecycle.
Health coaches can create and administer their own programs and use platform communication methods such as telephonic, video or in-person communications to administrative tasks such as scheduling of appointments, providing content and managing notes and tasks.
Using technology health coaches can create and administer their own programs using platform tools such as:
Scanning and uploading document files

Caseload assignment where users can select appointments based on coach or time frame

Client visibility to see what the user is doing to aid in setting goals and discussing progress

Recording of notes and action items

Creating and renewing programs, educational campaigns and self learning programs

Scheduling appointments and sending reminders

Events calendar for events such as lunch and learns, group activities or classes

Tracking outcomes and goals

Telephonic, video and chat communication tools

Screen sharing to share health results and collaboratively review action plans
Essentially, technology facilitates all the administrative components for a health coach so they can focus on doing what they do best – coaching their clients to achieve improved health.
Tools for Self-Directed Digital Health Coaching
Technology can also help you develop self-directed coaching programs that focus on key areas or topics (e.g. smoking, sleeping, stress, etc.) and typically focus on education and goal setting.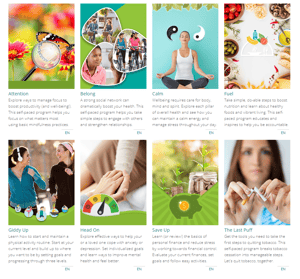 Depending on the platform, self-directed programs can be sequential and could involve completing tasks such as reading articles, completing forms, watching videos, setting tasks (e.g. getting a physical) and personal goals.
Completing specific steps in a self-directed coaching program and/or through to completion can also be linked to incentives (e.g. participants that complete self-directed coaching programs receive points or rewards) which should all be facilitated through the wellness technology for a seamless user experience.
Many technology vendors also offer digital behavior change programs that help you get up and running fast.
No matter what type of coaching program(s) you choose to offer, your technology provider is integral to helping you deliver.
Incentive Programs
Behavior change is one of the most difficult things for people to accomplish. Unless intrinsically motivated, some employees will have a hard time making healthy lifestyle changes. This is where incentives can help.
The difference an incentive program can make on a wellness program's success can be significant although incentives are controversial. But, most successful wellness programs provide some type of incentive program and there are numerous ways of going about designing one. Properly structured incentive programs developed using the right tools can have a large impact on specific actions or behaviors from users.
Wellness technology will often include options to earn points that represent progress or dollars earned. Users can be rewarded points for any actionable item on the platform as well as for off-site events. When certain levels of points are reached, users can redeem them for gift cards, merchandise or a reward of the organization's choice. Fulfillment of rewards are often done via a third-party incentive fulfillment vendor - ideally, their services are integrated into the technology for a seamless end-user experience (so users don't need to login to a separate site to redeem).
As an example, technology can offer the flexibility to determine how to track and award points through a variety of options such as:
Scheduling a biometrics appointment

Completing a health assessment

The number of hours slept, amount of exercise or type of food eaten

Amount of weight loss
Essentially, incentives are about encouraging healthy habits on an ongoing basis so participants eventually transition from being extrinsically motivated to intrinsic which is the foundation for creating long-term, permanent change.
Incentive Fulfilment Options
Tracking incentives is just one part of an incentive program - you also need provide rewards to participants to acknowledge all their hard work!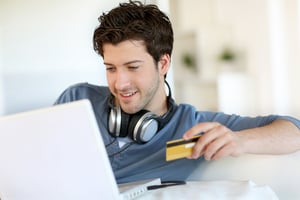 Some organizations handle this in-house by buying a supply of gift cards or merchandise to give to participants. This works well for smaller groups but can quickly become heavy with administration and isn't very personalized.
Organizations willing to invest more in their wellness program and incentives tend to partner with a third-party fulfillment companies that remove the administrative burden while giving participants the freedom to pick and choose how they want to be rewarded in a more personalized manner.
Here are some third-party wellness incentive fulfillment vendors CoreHealth integrates with:
Tango (formerly GC Incentives) enables participants to pick from an extensive catalog of digital gift cards.

iRedeemHealth

provides the finest brands of fitness and wellness products at highly competitive prices. They also offer vouchers that organizations don't pay for until the participant actually redeems and an extensive variety of coaching kits that include resources, devices and information perfect for complimenting existing programs like smoking cessation, stress management, new babies and beyond.
Maximus Life makes it easy for employees to automatically convert points or activity to donate to a charity of their choice.
Reporting & Metrics
Reporting and metric functionality are crucial to understanding how your wellness program is performing and how user health is progressing at a member, group, geographic level or any preferred data segregation method. This allows for improved decision making and rapid feedback on what's working and what needs attention.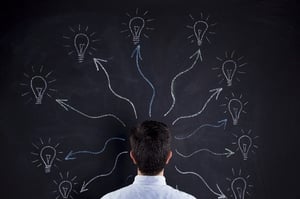 Many people think reporting wellness program results is difficult. However, comprehensive reporting capabilities should provide an endless range of measurable data points to help you define exactly what it is you want to track and how you want to report it.
There are numerous options for reporting such as:
Data from third-party systems

Custom/ad hoc reports

End user reports/individual participant reports

Data filtering

ROI

Predictive analysis

Performance measures/stratification

Data exports

Benchmarking

Administrative dashboards
Given a platform's ability to pull data from within and via third-party integrations, there should be limitless opportunities to analyze data on anything from illness and absentee costs to reducing workplace accidents or trends in employee engagement. A platform will offer a chance to examine how long-term trends influence effectiveness within the workplace, and demonstrates where changes can be made.
Advanced analytics tools like Innovu can help you identify areas for improvement and pinpoint cost saving opportunities in healthcare spending by using health insurance carrier data.
Once you've determined your metrics, you can examine long-term trends that influence the workplace and make decisions on what changes should be made. Reporting the results of wellness programs are essential to influence the design of future programs and to gain leadership support.
Other Desirable Features
Beyond the core features and functionality in wellness technology, here are some other noteworthy features:
White-Labeling and Branding Capabilities
If you are a wellness provider that plans to re-sell the platform to your clients, then the ability to tailor each portal to match each client's brand and unique requirements will be essential.
This is an important feature as the capabilities to do this really varies from vendor to vendor. Some only enable you to replace a logo and text colors while other vendors give you incredible flexibility to change brand, modules and so much more.
Audit Trails
Your technology should have logs and auditing capabilities to track site changes including modifications and deletions with details about what was changed and by who.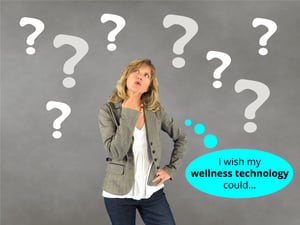 Multi-tenancy
If you're a wellness provider managing portals for multiple clients, then multi-tenancy is important. This enables you to manage your book of business more easily while still maintaining logical data separation between your customer data. This data separation facilitates better reporting so you can analyze employee data (e.g. by location, by department, etc.)
Restrictions/Limits/Scalability
If you're a wellness provider planning on growth, scalability and system restrictions/limitations is essential to know in advance.
Ask the vendor what kinds of limitations they have? Can they scale as you grow? Can you maintain multiple database instances to track each client? Can you logically segregate each instance so you can deliver a customizable view for each client? Ask for proof and examples.
This is important because if you can't segregate each client site, then you may have reporting limitations. For example, you won't be able to segment your reports for each client site – you will only be able to report on the platform as a whole which isn't conducive to determining ROI for each client.
In addition to these, read the 10+ Must Have's in Corporate Wellness Technology blog.
Third-Party Integrations
New services are constantly entering the marketplace offering 'the next best thing' and include everything from financial wellness and stress management to incentive fulfillment and wearable devices. One of the largest issues for wellness platforms today is the number of inter-related solutions that go into delivering successfully integrated wellness programs that can offer wide-ranging services.
Platforms can use several tools to share real-time data through third-party integrations such as single-sign on (SSO), Application Programming Interface (API's), web services, and flat file import/export solutions. There are also data aggregators such as Validic that can provide additional integrations to popular devices and apps and their data for an additional cost.
An advanced platform will typically have a few options for integrations including a: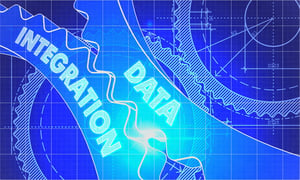 Application Programming Interface (API)

JS Framework

Widgets API

SAML2 Overview

Single Sign On (SSO) on a Web Service
Extensive development work amongst various services is required to contribute to a seamless user experience and provide cohesive data analytics. It's important to understand what the capabilities and limitations are of a platform when it comes to integrations.
Wellness platforms are being asked to 'talk' with a myriad of systems such as:
Human Resources Information Systems (HRIS)

EAP systems

Incentive Fulfillment Providers

Clinical Systems

Intranets and internal systems

Wearable Devices

Wellness apps / corporate wellness apps

EMR systems

Insurer claims data
Integrations with these services is a key strategy for platforms that don't offer a comprehensive solution. Through API's, platforms can directly integrate with additional services in the marketplace and continue to provide a seamless user experience while meeting ever changing user demands for services.
If transferring data to/from a laboratory system or health system, a Health Level-7 or HL7 interface is essential so you know the integration is following the international standards for data transfer.
Each integration tends to have unique requirements, but once it's understood how two systems need to interact with one another, a solution can be found. Anything is possible with wellness technology when the right puzzle pieces are there.
Privacy & Security
Given the fact that wellness platforms manage health data, privacy and security is of the utmost importance. Read the 6 most common privacy and security vulnerabilities in wellness portals to help you identify what to look out for.
There are various ways that wellness platforms can ensure the privacy and security of users including:
Using a least-privileges methodology

Application access that is granted through a combination of roles and permissions

Granting only user level permissions for new users

Password strength requirements that are fully customizable

The use of independent databases for each customer
Once you know what the 6 most common vulnerabilities are, learn the 6 Best Ways to Prevent Privacy and Security Vulnerabilities.
As you prepare to discuss privacy and security requirements with technology vendors, it's helpful to know the Top 10 Security Questions When Choosing Wellness Technology or read our blog for further details about privacy and security.
HIPAA Compliance
HIPAA, the Health Insurance Portability and Accountability Act, sets the standard for protecting sensitive patient data in the United States. Any company that deals with protected health information (PHI) in the US must ensure that all required physical, network, and process security measures are in place and followed.
There are 10 top ways to maintain the security of your wellness platform and ensure your programs abide by employee privacy laws.
So you've decided new wellness technology is a priority. Now what?
The journey to find the perfect wellness portal can be an arduous one. There are so many things to consider and vendors to evaluate it can be difficult to figure out where to start. It can be especially challenging if project management skills aren't your strength.
To help you make the whole process much simpler, we've provided a FREE Playbook for Researching and Evaluating Wellness Technology Vendors that will assist you with:
Identifying your current pain points

Determining your project goals for new wellness software

Identifying and prioritizing your functional requirements for a new system

Guiding you through the entire vendor research and evaluation process.
Internal Project Manager
If your internal project manager hasn't been determined already, this is a good time to decide as he/she will keep the process on track. Here are some things to consider when selecting your project manager.
He/she is:
Experienced managing projects already (ideally) and has had proven success.

Familiar (with your business, processes and people.

Process-driven and is diligent about taking notes and holding others accountable.

Well respected, liked and easy to get along.
Once the project manager has been identified, the project can get started. The playbook outlines the process in more detail and includes the following stages.
Identifying Your Project Objectives
Understand, at a high-level, what problem and/or challenges the organization wants to overcome with this new wellness portal. Sometimes, it's a leader (sponsor) that tells you (the project manager) what the overarching problem is. Typically, the process starts from a pain point.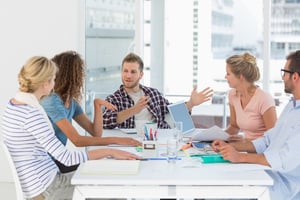 Determining Your Project Team
Identify your internal project team from a cross-section of resources including Project Manager, Sponsor and your core project team of subject matter experts (SMEs) familiar with your various departmental and/or functional needs and wants.
Needs Assessment
Ideally you (and/or your project team) meet with key stakeholders (e.g. end-users, site administrators, decision makers, etc.) that can act as department or functional representatives to understand and develop the business case (what problem are you trying to solve?) and dig deep into pain points and expectations.
This phase is quite time consuming and in-depth. This is a time to review existing processes, procedures and ask as many questions as you can and document everything. This phase helps you formulate your functional requirements, priorities and define your project objectives.
To assist you with the needs assessment process, the playbook also includes an in-depth RFP template that will help you get the process started. Even if you never distribute it externally to vendors, it will help you identify your needs and prioritize. Clarity on what you want and need is a good thing before you start looking at vendors.
Vendor Research
There are many wellness portal vendors on the market (check out 8 Sites to Help Corporate Wellness Companies Find a New Wellness Portal) plus ask around for referrals from colleagues and LinkedIn connections. You can start to filter out non-suitable vendors quickly if you have identified your requirements and priorities clearly in the previous step.
Vendor Demos & Evaluation
Evaluate how your prioritized functional requirements are compared to vendor capabilities.
1. Vendor Demos – your preliminary internal vendor evaluation is complete and you are ready to see some demos. It's important to provide vendors with a demo flow aka "script" with an agenda in advance of the demo. This gives time for vendors to appropriately prepare for the presentation and address key areas and requirements to help YOU make an informed decision.
We provide a sample agenda and demo script/flow to assist you with the process and get the most of the demo experience.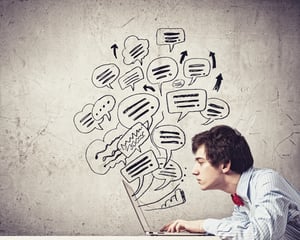 2. During-Demo Evaluations – when you watch multiple demos, it's easy to forget who showed you what and what you liked/didn't like and the merits of each.
It's important for evaluators to be provided with guidelines on what they should be looking for with a method for evaluating and rating. This can be accomplished in a variety of formats but one way is with an Evaluator Scorecard (which you can edit and distribute as you wish). It's a helpful tool to guide your internal stakeholders on what to look for so you can have an efficient discussion at your internal debrief.

3. Internal Debrief – after all vendor demos are complete, all evaluators should reconvene to review and discuss the merits and pros and cons of each vendor. There may be one or a few debrief meetings required. If your evaluators completed their Evaluator Scorecard, this process will likely be smoother.
4. Vendor Short List – during the debrief process, you sometimes determine a clear winner but sometimes it's not so clear. It's important that everyone has their say. You may also need to see some 'deeper dive' demos to ask any outstanding questions. It's always wise to identify your top choice and a runner-up (in the event there are surprises).
5. Vendor Reference Checks – it's up to you to decide if you want to contact references for both your top choice and runner up; however, it's essential you check references for your top vendor.
Decision & Contract
Wow! It's been a long process but you are almost there! After debrief meetings, reference checks it's time to decide – hopefully your reference discussions just solidified your choice but if not, go back through the process again.
The playbook will provide you with an excellent framework to support you with researching and evaluating wellness technology vendors.
The cost of wellness software really varies depending on your needs and the technology vendor. For example, if you need a vendor to run your wellness programs AND your technology, then the vendor will charge accordingly ; however, if you are looking for just the technology, the following is common in the industry.
Licensing Options
1. PEPM = Per Eligible Per Month
An eligible participant (employee, spouse, manager, etc.) is anyone who is provided access to the system. They may be uploaded via an eligibility file or they may create accounts upon registration. Regardless of how many participants access the system, the organization pays for all who are eligible to register (e.g. organization has 1,000 employees – all of which are eligible. Customer pays monthly for 1,000 employees).
2. PEPY = Per Eligible Per Year
As per above, an eligible participant (employee, spouse, manager, etc.) is anyone who is provided access to the system. This pricing model covers the entire year versus one month. The option to purchase for less than a year is not applicable.
3. PPPY = Per Participant Per Year (aka Per Engaged)
Engaged employees are those employees that access the system. Organizations must pay the minimum license fee (as per contract) and any users over that number will be billed upon reconciliation (typically quarterly).
4. PEV = Per Eligible Volume or Per Engaged Volume
For large corporations over a certain number of employees , volume pricing is available with various tiers and fixed price options.
Per Participant/Engaged pricing is usually paid annually.
Minimum Annual Licensing Fee
It's fairly common practice that vendors apply a minimum annual licensing fee so if your volumes are below a minimum threshold, you will be responsible for the minimum. It's important to ask if a minimum fee applies. A quick calculation of your estimated participant population x license pricing will help you determine how many users you need to cover this fee.
Flexible Pricing Options
Some vendors are more flexible with their pricing than others so it's important to ask.
Volume Pricing (based on Eligible)

– not all vendors provide volume pricing but some do so it's important to ask each vendor. For example, CoreHealth provides volume pricing where a customer can choose a specific tier at a fixed price with the option for a one-time trade-up option to a higher volume pricing tier.
Licensing Type – some vendors, including CoreHealth, provide the flexibility for customers to switch from paying PEPY to PEPM.
Implementation Costs
Just like there is a variety of licensing costs and options, implementation may vary too. There is no 'one' implementation approach but here are a few options:
Tip: Once your team is trained on the platform, you are often ready to run with it; however, what happens when your site administrator leaves the company? This can result in a huge gap and risk with your technology investment. Your vendor should provide ad-hoc training if/as required and may apply a separate training fee at that time.
Third-Party Integrations
Third-party integration costs can vary greatly and will depend on the platform integration capabilities, the type of third-party service and the type of integration (e.g. one-way, bi-directional, etc.) required to share data. In many cases the technology vendor has already implemented numerous types of integrations which can serve as a guideline or base, but typically custom development is still required with each new integration to provide the best solution. The more complicated the integration the higher the cost. Some vendors charge $2,500 per integration, some $20,000 or more so it is key to understand this area.
Technical Support
It's fairly common practice that technical support is included in the annual licensing costs; however, there are still some vendors that charge you extra for technical support. It's important to ask vendors if technical support is included in licensing fees or an additional cost.
Software Upgrade Costs
If your technology vendor is a SaaS provider (Software as a Service), they should have a record of providing new software releases at least 1x per year (for comparison CoreHealth typically provides 2-3 releases per year) as technology can quickly become out of date.
Depending on the vendor, they may or may not charge you extra for new releases or they are included in the annual licensing fees.
One of the advantages of working with a technology-only company is that they continue to re-invest, innovate and strengthen their platform to respond to the constantly evolving market and the needs of the industry helping you to stay leading edge with your programs and services.